IVINIO is a marketplace for committed wine enthusiasts looking for the highest quality wines at the best price from France and Italy. Our business is in many respects unique:
– We work directly with the wineries. Our wines come directly from the wineries stock ensuring a safe and qualitative inventory. Working without intermediaries makes it possible for us to offer competitive prices.
–Our selection is focused on the French and Italian wines since it happens to be the countries we understand the best. We also believe that these two countries represent the best of the world's wine production with the most diverse range of fine wine for all meals and all tastes.
– IVINIO is also a wine shop in France. The wines we offer here on the website are largely the same as in the store but there might of course be some exceptions.
– We only buy wines we selected after tasting. We don't buy any stock lots, but choose through our internal taste panel the selected wines we want to offer our customers.
– After order, we take care of the delivery from our warehouse directly home to your door.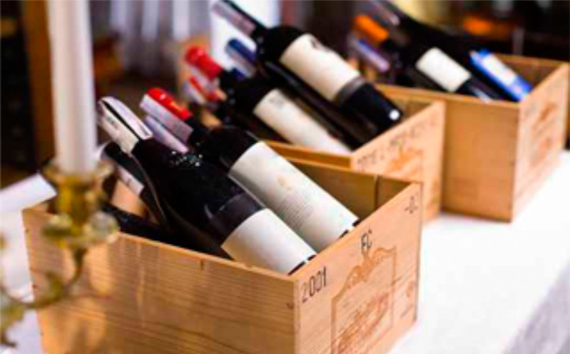 "Ivinio.com is owned by SAS IVINIO, a French registered company created by myself in 2013 after having previously worked all my working life in the food, wine & spirits industry. IVINIO exist both as a website for purchasing wine on the web and as a store in France. We focus our selection on independent wine growers with a high reputation, often awarded highest rating."
HENRIK TAUSON
FOUNDER OF THE BUSINESS