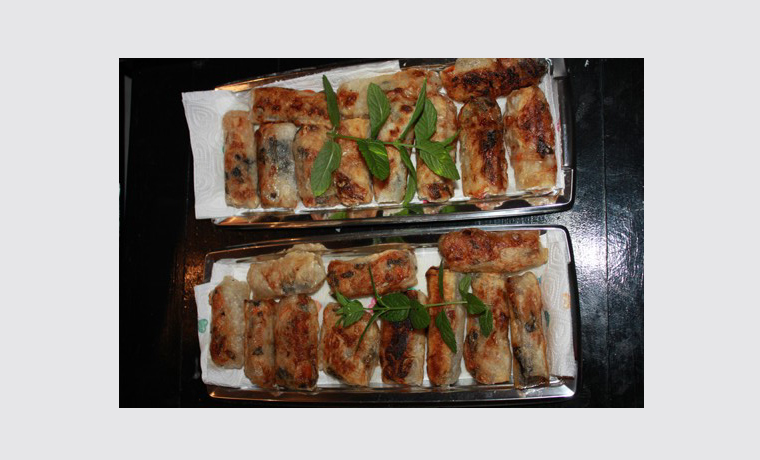 Delicious Vietnamese Nem recipe
Recipe :
LES NEMS VIETNAMIENS
Ingredients :
-Rice paper (ingredient in which you put the below mix)
-300 gr of minced porc meat
-2 minced onions
-2 eggs
-100 gr of chinese vermicellis, previously softened in water
-30 gr of black mushrooms, previously softened in water
-1 minced carrott
-150 – 200 gr shelled prawns
Recipe :
Mince all the ingredients and put them into a bowl: this is the mix. Take a humid cloth that you put on your work surface. Place the rice paper on it and moisten with water from a bowl filled with warm water.
Place a little of filling in a rectangle on the rice paper, fold the sides and roll up like a little roll in a nem shape. Put oil in a pan or in a deep fryer. Put in the rolls, cook by roasting the surface of the rice paper over low heat, turn regularly.
Sauce recipe:
Mix nuoc mam sauce, soy sauce (Kikkoman brand of preference), lemon juice, chopped garlic, sugar (powder or liquid) and some water. The proportions depend on your taste, therefore taste it. It is recommended to do the sauce in advance to make it tastier.
We recommend you eat the nems warm with fresh lettice leaves and mint leaves.
Recommended wine: rosé wine from Provence, Domaine de Lolicé that you can order on the website Ivinio.
Bon Appetite !!!