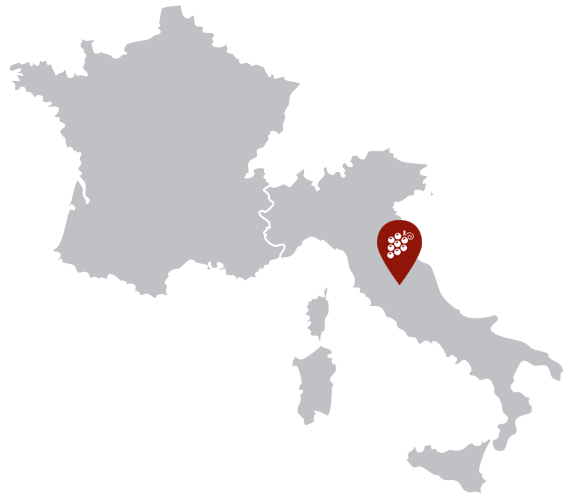 Umbria
Umbria is located east of Tuscany. Yet it has towards the general public a less-known reputation than the world-famous neighbor to the west. Umbria is a green inland region without coastlines, consisting of hill terrain from north to south, in other words an excellent landscape for viticulture. Besides the wines from Umbria, the agriculture is dominated by the cultivation of olives. Historically, wines from Umbria have exi...
Learn more about the region: Umbria
Showing the single result
25 anni from Arnaldo Camprai is an exclusive wine made of 100% Sagrantino grapes. A complex and elegant wine with aromas of cherry, roses, cocoa, mint and spicy notes of pepper,...
62.0

€