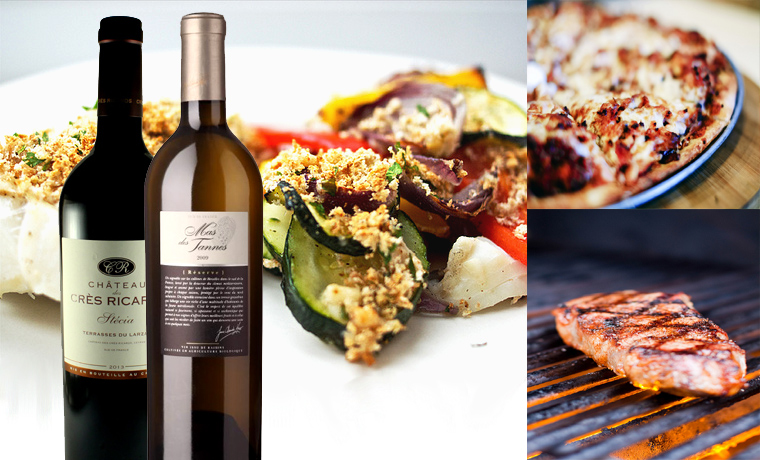 Red and white wine with character for any occasion!
I'm often questioned about good wines that can be drunk to various kind of food and also as an aperitif,. Wines that are just simply good and suit different occasions, no matter if you have decided to order a pizza or if you're considering to stand in the kitchen and cook for a few hours. I've selected two wines, one white and one red that actually suit most occasions and in the same time also have that little extra. What unites the two wines is that they are both from the Languedoc region in southern France and despite the different names of the wineries, are both produced by the very talented winemaker Jean-Claude Mas.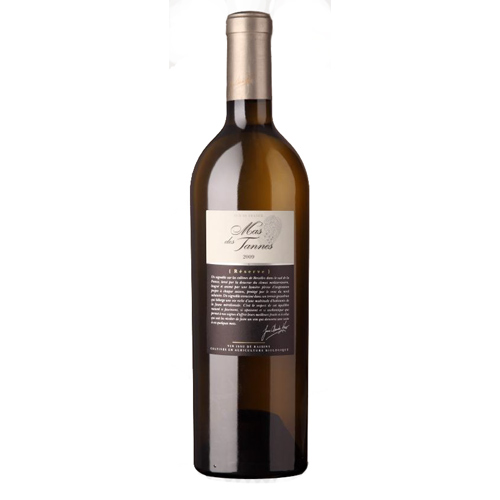 First, the white wine called "Réserve Blanc" from Mas de Tannes. This wine is made from 100% Grenache Blanc which is perhaps a bit surprising since the Grenache blanc is more often used mixed with other grape varieties. Moreover, the Grenache grape is primarily known as a red grape variety and is used for red wines all over the world. The white grenache originates, like the red by the way, from Spain. It's a juicy, sweet grape variety of medium size that gives aromatic white wines with relatively low acidity, but with a nice and aromatic taste. Mas de Tannes Réserve Blanc is not an exception. Even with the bottle in your hand you realize that this is a quality wine. The bottle is made of solid glass and everything feels well-made and nicely laid out. The closure is of natural cork and when you pour the wine into a glass you'll discover first a golden yellow color with green hues. The nose is very expressive with aromas of candied sweet fruit, but also of mango and some pleasant flowery aromas. The taste is powerful, full-bodied and very aromatic. There are hints of sweet fruit mixed with a nice acidity keeps the wine on the dry side. This wine goes well with almost everything; excellent as an aperitif, delicious together with chicken- or fish dishes in a creamy sauce. Shellfish is perhaps the only thing to avoid, the wine lacking a bit of dryness, otherwise it's just straight ahead!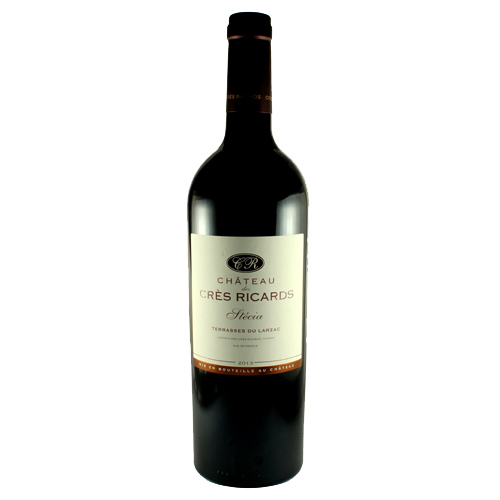 Our red choice goes to the Domaine des Crès Ricards and its «Stécia». «Stécia» is a full-bodied red wine from the Terrasses de Larzac in Langedoc. Terrasses de Larzac has recently been given its own appellation in France. What is typical for these wines is that they are grown up to 900 meters above sea level. The ripening of the grapes is long, giving aromatic wines of great complexity. The «Stécia» is made of Syrah, Grenache and Carignan. It has the power and fruit of many wines from the south, but without the "jamy" and sometimes «vulgar» style and has instead a fresh minerality with elegance. The color is deep ruby red. This wine needs to be aired a bit before complex aromas of first red and black berries appear, then a growing scent of spices, smoke and grilled toast. The taste is velvet smooth, fruity with a transition into flavors of licorice, chocolate and pepper. A wine that will surprise many. It goes well together with all kinds of meat dishes, also with exotic food with spices. This wine may also interest those who like red wine for an aperitif, just cool it down a few degrees before serving.