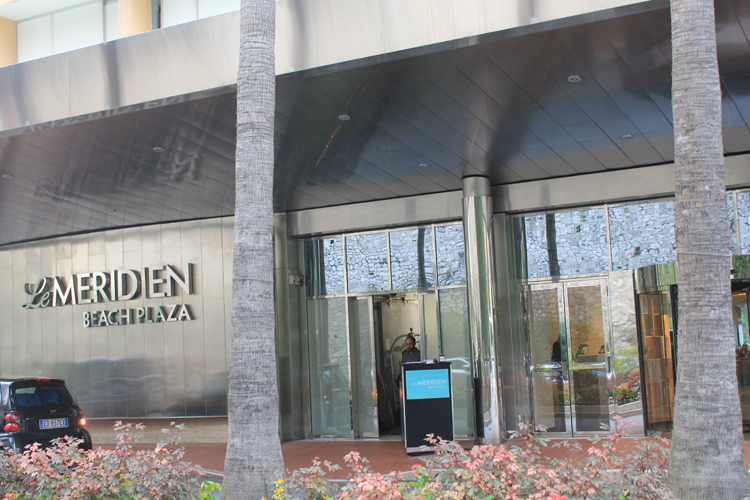 Wine tasting, hôtel Meridien Beach Plaza, Monaco
Monday the 6th of October, a professional wine tasting was organized with the presentation of several wineries from France, from Italy, from the US and other wine-producing countries. The tasting was for us an interesting mix of new and for us already known wineries – a mix of great wine brands and smaller wine producers. Below we document what we thought was the most interesting experiences.
Château Malherbe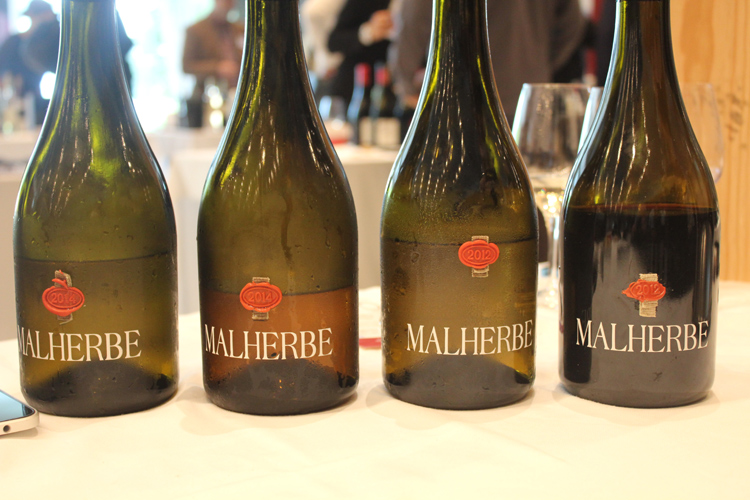 A winery of 20 hectares, located in Bormes-les-Mimosas in Provence, not far from the French President's summer residence fort de Brégançon. We tried the cuvée Malesherbe in three different colors. All three appeared to have nice fruity notes, putting above all emphasis on the natural grape without oak or strange aromas. The rosé is straight with nice fruit, especially mango as a great counterbalance to the acidity. A round, smooth taste, nevertheless with a fresh minerality. The white wine is made of Sémillon and Rolle grapes. This was a great surprise – an aromatic nose with the so typical rich taste from white wines coming from the south of France ; spicy, round and bold, yet dry with some pleasant bitterness. The red wine is fresh with hints of red berries. Really good minerality that contributes to the freshness impression. A red wine that is just delicious and that probably would pair well with most kind of dishes – from a simple pizza to a more exclusive meat dish.
Italian wines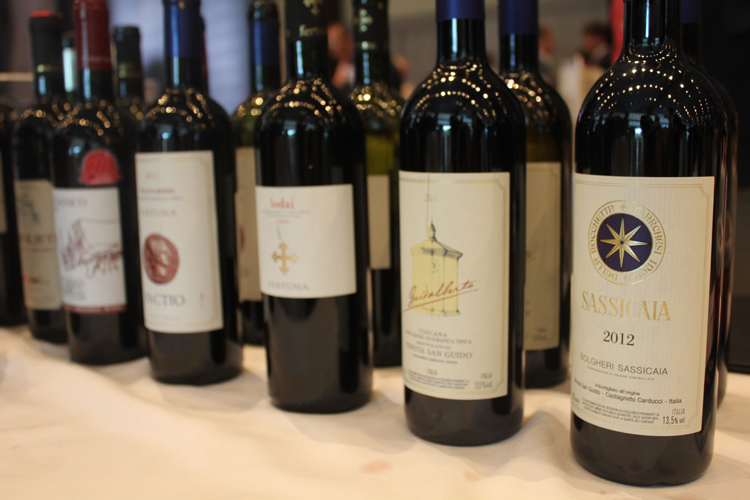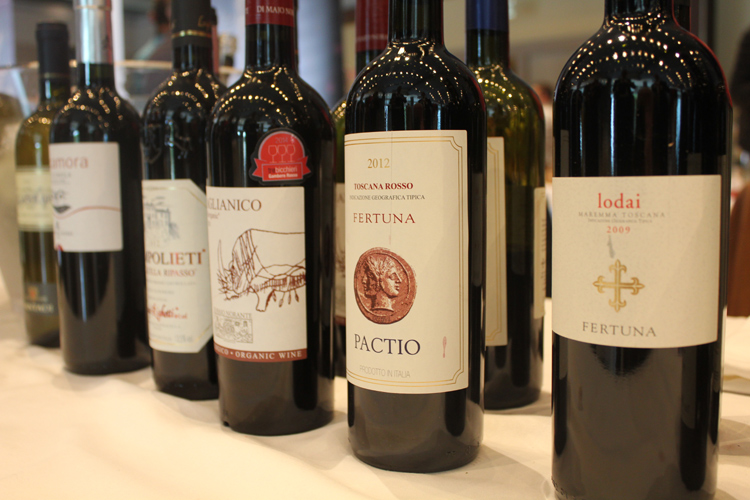 A whole range of Italian wines from different parts of Italy. There was one wellmade and organic Aglianico from Di Majo Norante from Campania. This is an Aglianico when it's well made with limited acidity, fruit and nor any sweet dosages that may be found in Aglianico's from time to time. «Lodai», is a Maremma 2009 from Fertuna which is ready to serve – soft but with the acidity from the Sangiovese in a nice blend with Cabernet Sauvignon and Merlot. The victory in Tuscany goes without doubt the Guidalberto 2013 from San Guido. This wine was one year younger than it's big brother Sassicaia but was however much more mature and ready to drink. Ripe, smooth tannins despite the young age together with an elegant bouquet were caracterizing this "second wine" of Sassicaia. The Sassicaia on the other hand, was too young. What is actually typical for this Bolgheri, is that it can be enjoyed young just after having been bottled. But shortly after, the tannins and the maturation process takes over and the wine needs at least 4-5 years of further storage.
Champagne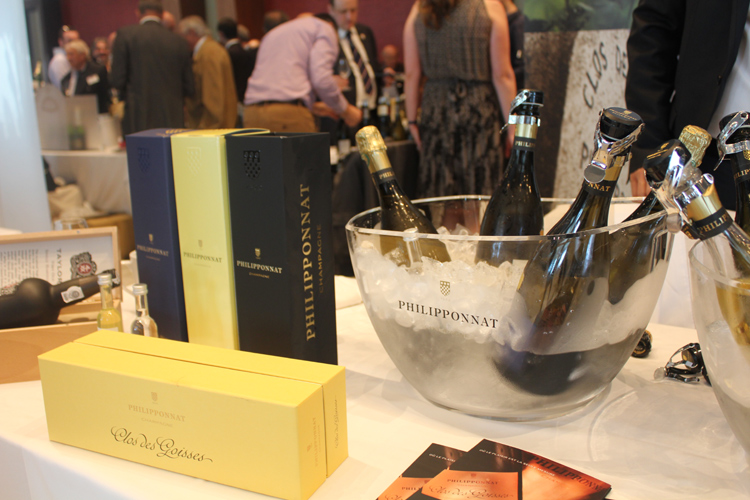 In the world of bubbles, Philipponat's Royale Réserve Brut is a good value for money, a bit "winey" champagne, dominated by Pinot noir. On the «Deutz-front" nothing really new, the white Amour de Deutz 2006 obtains our best rating. This blanc de blanc made from Chardonnay is very round and bready taste with elegant bubbles. The basic «Brut» variant is in our opinion a bit «green apple» with a bit rough and lively bubbles. The Millésime Brut 2008 is better but unfortunately without reaching any top levels.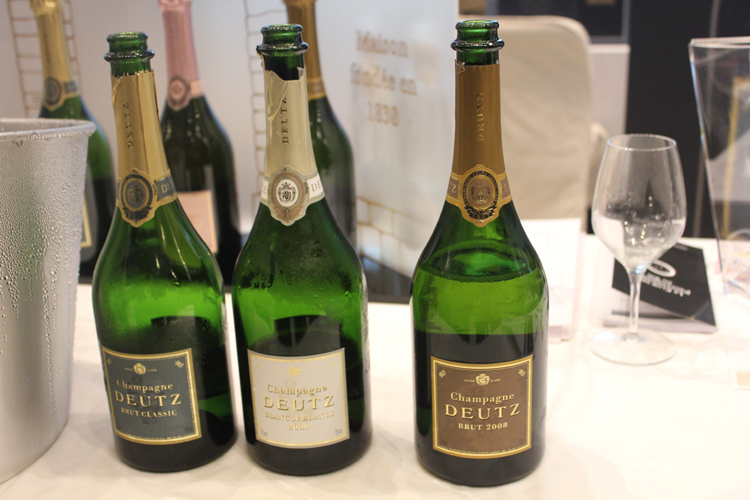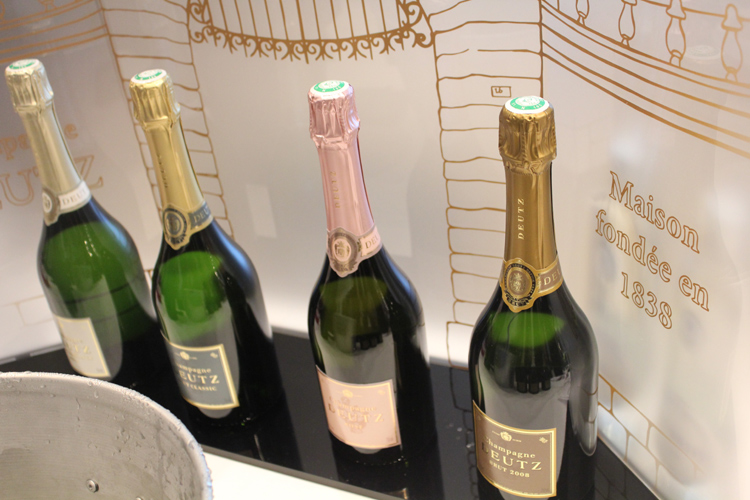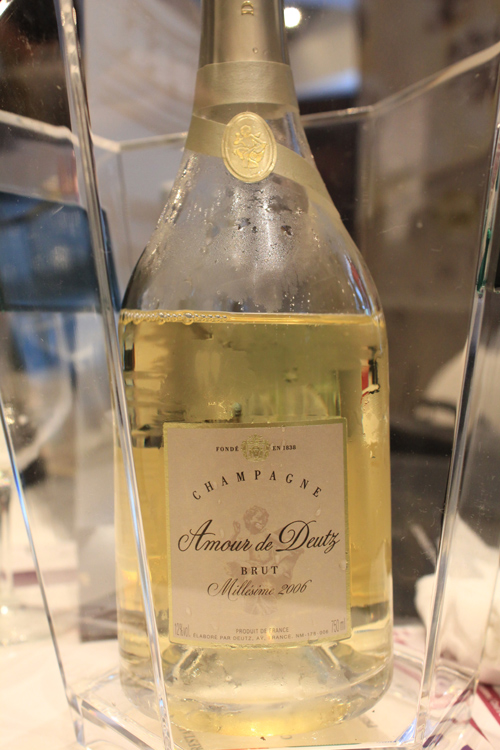 Domaine Gavaisson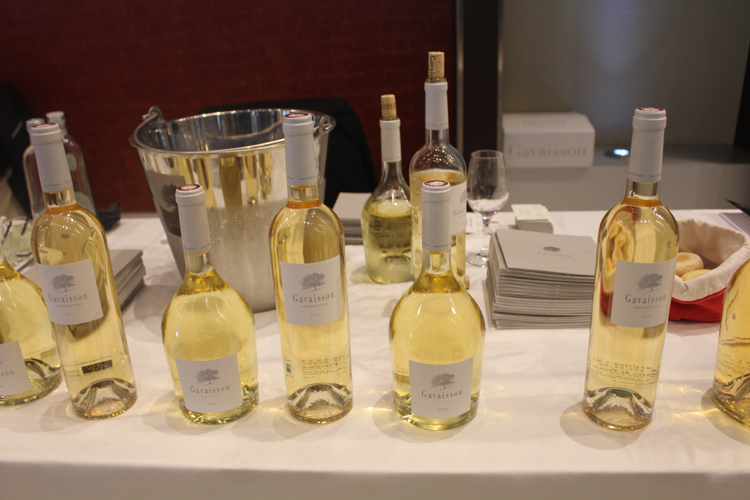 Domaine Gavaisson is a small winery with only 4 hectares of land situated in the middle of Var, more precisely in Lorgues. Only white wines are produced here and it's the mythical and highly productive Emmanuel Gaujal who's responsible for the vinification. «Inspiration» is produced in steel tanks and is a mix of Rolle and Sémillon grapes. A very aromatic white wine which initially was thought to be perfect for an aperitif, but the acidity and the mineral tones made us change our minds and we'll rather recommend this wine to varied fish dishes. «Emotion" is a variant in the same style, but stored in oak barrels. The choice of the name is easy to understand…
Château Mascaronne
Last but not least, we mention Château Mascaronne. Whether we try the red, white or rosé, the wines are of the highest class in the Côtes-de-Provence appellation. A special citation for the white Guy da Nine; it's a bomb with hints of honey, flowers, citrus in a delightful combination. Even the red Bomont the Cormeil made from Syrah is a flavor bomb with floral and spicy elements, a perfect choice for a winter meat dish. A wine that undoubtedly contribute to bringing Provence to the world map for the absolute best red wines!