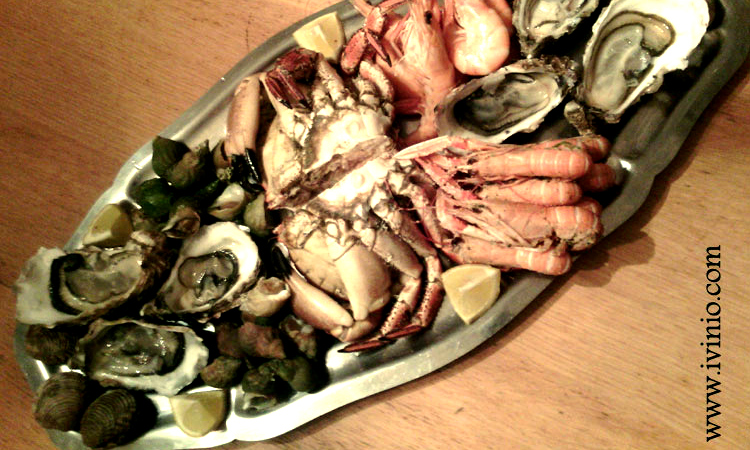 A shellfish platter at home with its suitable white wines…
To our homemade shellfish platter, we have chosen a crab, langoustines cooked in salt and fresh dill, whelks – which gastromically perhaps are rather called Bulots, oysters Fines de Claire from Marennes Oléron and shrimps. The platter is served with organic lemons and a homemade mayonnaise.
What is important to consider when serving fresh seafood, unlike fish (which opens up for some creativity), is to choose a white wine with relatively high acidity. Seafood and especially oysters have high rate of iodine requiring a relatively high level of acidity in the wine. A good choice is a white wine from Sancerre such as "Tradition" from Domaine Jérôme Godon. If you want a dry but slightly fruitier wine, I can recommend "Plaisir des sens" from Domaine Eric Gelly. Taste preferences, when it comes to wine, should not be discussed they say in France, but what is certain is that the wine should be sufficiently dry when to serve seafood – and above all, it should be well chilled! My personal choice goes in fact to "Plaisir des sens" from Domaine Gelly which has everything I want – dry and crisp, but also very aromatic thanks to the viognier … enjoy!