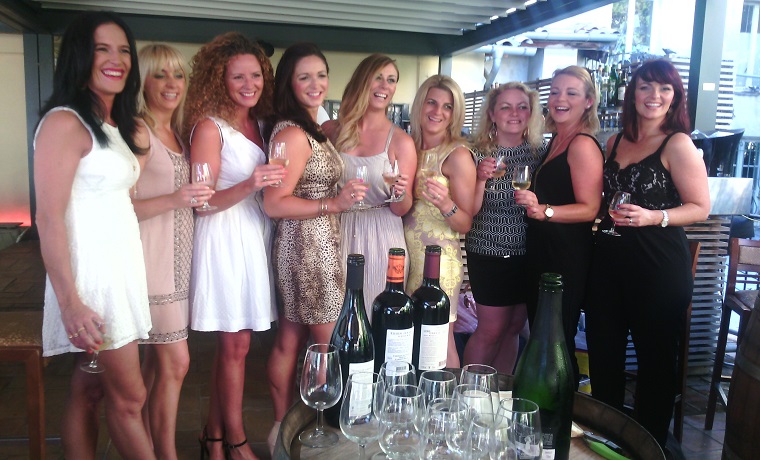 Dégustation de vins – Ballade Irlandaise
Last Saturday, on the 13th of September, we had a wine tasting on the rooftop terrace of the "Le Hussard" restaurant close to the "Cours Saleya" in Nice. Nine beautiful Irish ladies enjoyed six wines, all from different regions in France; first the Champagne 1er Cru from Louis Brochet, then a white from Domaine Triennes, a rosé from Domaine Lolicé and three red wines: Bordeaux Graves Chateau de Carolle, Domaine Rouge Garance "Feuille de Garance" Côtes-du-Rhône and finally "Alexaume" from Domaine Crès Ricards on the "Terraces de Larzac. We thank the participants for a lovely evening!
Most of these wines can be found on this website and of course in our shop in Nice – 2, avenue René Boylesve. a If you're coming to Nice and this sounds interesting, you're welcome to contact us for a private tasting. We do different themes such as "an evening with friends", "a bachelor/bachelorette party" or just as drink before the dinner … We speak French, English, Italian, and Scandinavian languages. Welcome !!!