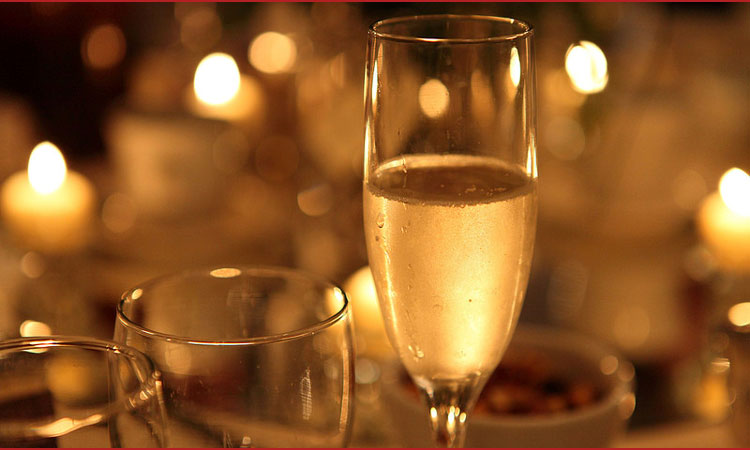 To understand the Prosecco sparkling wine…
Prosecco "Spumante" or Prosecco "Frizzante" – Prosecco DOC and Prosecco DOCG … what's the difference?
Those who drink Italian sparkling wine will sooner or later ask themselves these questions. It may therefore be worthwhile to become familiar with the differences so you'll be satisfied with what you buy and that you understand the different price levels which can vary quiet a lot.
First the Prosecco wine – it's simply the name of the sparkling wine we buy from Veneto in northeastern Italy which is produced of the "Glera" grape variety (min. 85%), also called more familiarly "Prosecco". Prosecco is made both as Spumante and as Frizzante and it's often these terms which are mixed up. A Prosecco Spumante is NOT the same as a Prosecco Frizzante. Basically it doesn't have to be any difference between the wines themselves. The major differences are to find in the bubble's size and in the pressure inside the bottles. A Frizzante wine has a lower pressure – from 1 to only 2.5 bars while a Spumante wine must have at least 3 bars of pressure in the bottle.
The Frizzante Proseccos can easily be recognized, since they have regular wine corks or sometimes even screw cap on the simpler variants. The Spumante wines on the other hand must have the regular "champagne cork" in order to hold back the pressure in the bottle. Taste-wisely, a real Spumante has longer and more persistent bubbles while a Frizzante usually have bigger bubbles which disappear faster.
The Spumante Prosecco are therefore often considered to be of higher quality than a Frizzante and the pricing is also different since the bubble pressure and its finesse have their price. By comparison, it should be mentioned that the exclusive Champagne has a pressure of 6 bars and a Champagne bottle can support up to 12 bar's pressure!
Be therefore cautious about what's claimed on the Prosecco bottle. A frizzante is often cheaper and it is certainly not the same sparkling wine you get as when you buy a Spumante. Furthermore, it could be recommended to rather use a simpler Frizzante for making the famous cocktails Bellini or Spritz, while a premium Prosecco Spumante should be tasted "clean" without mixing.
The Prosecco Spumante may have different sweetness and can be chosen depending on personal taste and also depending on what the wine should be drunk together with:
– "Brut" contains <12g of sugar per liter.
– "Extra dry" has, given its name, a surprisingly higher sugar content of between 12-17g per liter.
– "Dry" contains 17-32g of sugar per liter.
– "Demi sec" contains 32-50g of sugar per liter.
Is it then sufficient to just know the difference between "Spumante" and "Frizzante"? Well, not really. In addition, you should also know the difference between a Prosecco DOC (Denominazione di Origine Controllata) and DOCG (Denominazione di Origine Controllata e Garantita).
The "G" in DOCG means "Garantita" and ensures a higher control of the quality of the wine. The wine is tasted by state inspectors before it's bottled. Until 2009, the Prosecco was only a DOC wine and the name of Prosecco only defined the grape variety "Prosecco" (Glera) that the wine was made of without necessarily precising its origins.
Since 2009, the Prosecco wines are anchored to specific geographical areas, in the same way as real Champagne may only come from the geographical Champagne region. The most exclusive "Prosecchi" ( plural in Italian) is mainly those from the Conegliano Valdobbiadene district and which has been named "Conegliano-Valdobbiadene Superiore DOCG". We also find another DOCG Prosecco named "Asolo Prosecco Superiore DOCG" which is just south of Conegliano-Valdobbiadene. Buying a DOC Prosecco is usually cheaper, but it also requires more knowledge to choose a good variety.
The quality can vary rather much, since the DOC Prosecco is a more generic appellation producing wines over a larger area than the DOCG Prosecco. Buying a Prosecco Conegliano-Valdobbiadene Superiore DOCG cost more, but is also a guarantee to obtain a product of the highest quality. To complicate further more, there is actually a premium variety of the DOCG Prosecco called "Cartizze" (Prosecco di Conegliano Valdobbiadene Superiore di Cartizze DOCG). These are wines produced from grapes grown on the 106 hectares of the best exposed vineyards in the municipality of Valdobbiadene.
The Prosecco price range is rather large and can be difficult to understand for the uninitiated consumer. However, in most cases there is logic between price and quality. It's then up to each individual to determine what should be prioritized.