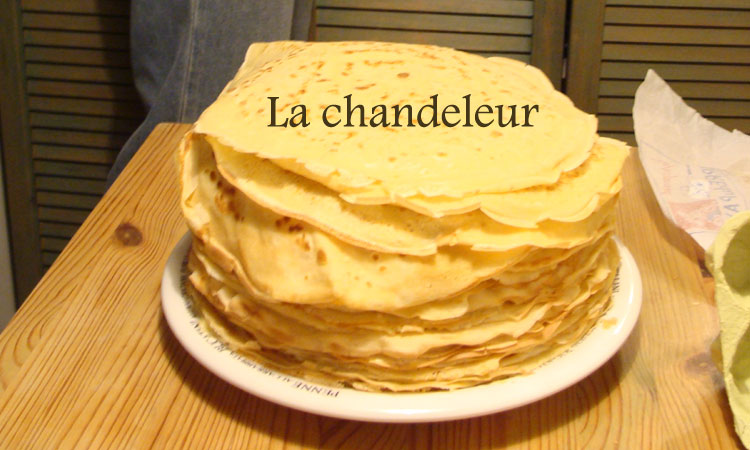 What is Candlemas Day ?
The Presentation of Jesus at the Temple, which falls on 2 February, celebrates an early episode in the life of Jesus. In the Eastern Orthodox Church and some Eastern Catholic Churches, it is one of the twelve Great Feasts, and is sometimes called Hypapante (?παπαντ?, lit., "Meeting" in Greek). Other traditional names include Candlemas, the Feast of the Purification of the Virgin, and the Meeting of the Lord. Since the 400s AD, processions with candles have been organized. It's said that pancakes were distributed to pilgrims at these times … Basically, this has its roots in pagan festivals to celebrate the return of the light. As of February 2, the length of the days namely accelerate after months of darkness.
There is also a certain symbolism with pancakes; the round shape and the yellow color of the pancakes symbolize the sun's round shape and the return of the light. According to French tradition, pancakes are eaten on February 2 and there is also a special game anchored by turning the pancakes in the air.
In my family we have always used a gold coin (one US dollar from 1938) inherited and which is placed in the left hand while the pan with the pancake is placed in the right hand. Before turning the pancake, the person should make a wish. It's only if the pancake ends up correctly in the pan (and not on the head of someone nearby!) that the wish may come true !!!
In France, February 2 is also the day when you put together the nativity scene. I personally think it's a little late … I think that the 6th of January, when the wise men arrived, is enough and you can put it down since it starts taking dust!
Many French people drink cider to pancakes on Feb. 2. For my own part, I agree with the bubbles, but I prefer an Italian Prosecco or why not real champagne !!!
So, go in the kitchen and make pancakes today!!!